Site Content Analyzer 3 - feature review
Create branded, highly customizable reports for your clients and send them by e-mail
It is not enough to just analyze the site even with such powerful tool as Site Content Analyzer 3. Obviously, you need to represent the information gained while parsing in a report you could print and show to your client.
Site Content Analyzer 3 has got an ability to create reports with your brand name within. The report creation is highly customizable, which means you can select what data you would like to include into the report and what you wouldn't.



Report creation wizard - select pages to export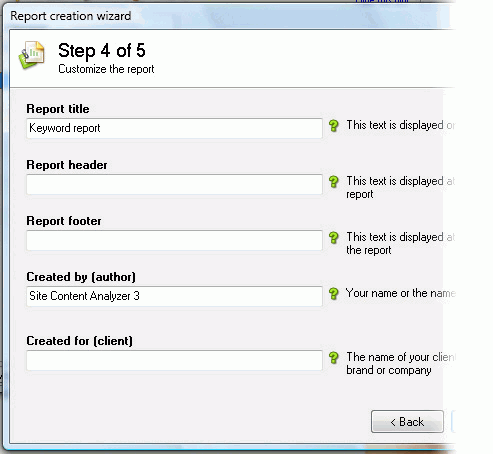 Report creation wizard - custom brand options
Each report can be exported into a wide variety of formats including PDF, HTML and RTF and sent then by e-mail.


Return to the features list