SEO Altimeter - feature review
Monitors Alexa Traffic Rank, Alexa Reach and Alexa Page Views parameters
With SEO Altimeter you can monitor the values of Alexa Traffic Rank, Alexa Reach and Alexa Page Views parameters. These values are synthetic rankings provided by Alexa.

Briefly,
Alexa Traffic Rank - displays the Traffic Rank according to Alexa. Traffic Rank is the popularity rank of your website among all websites of Internet. For instance, Alexa Traffic Rank of 1 means your site is the most popular website on the planet according to Alexa. If it is say 1000 - you're number 1000 among all sites and so on.
Alexa Reach - the number of people that are able to reach your website. That is, an approximate audience of your website (in percents of the whole amount of Internet surfers).
Alexa Page Views - an average number of pages Internet surfer looks onto before he or she leaves your site.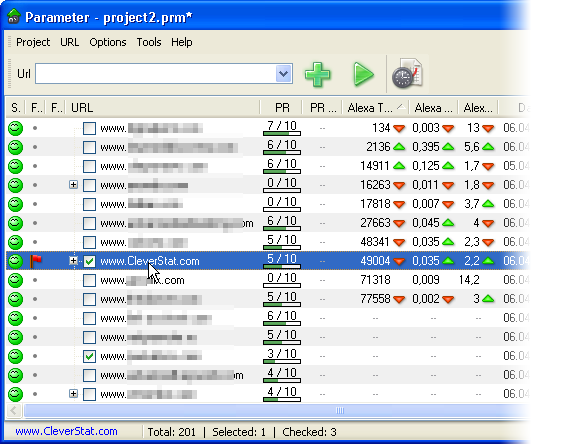 Main window - web info details (click to enlarge)
Return to the features list