AdWords Clever Wizard feature review
Suggests keyword combinations
People searching the Web often type the same query in different forms, for instance, "search engine position" or "position search engine". Generally, it is important to know your website rank for all these possible keyword combinations. Fortunately, AdWords Clever Wizard has a built-in keyword suggestion tool. It suggests all possible keyword combinations and you can add them to your keyword list at once.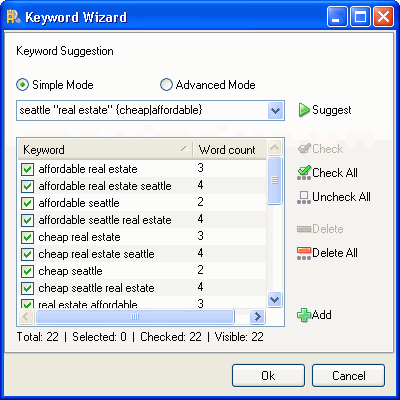 Keyword combination suggestion tool
Note that you can use quotes to make the tool treat some phrases as a single keyword (the
real estate
in the picture above).
Return to the features list